BigHouse hosts annual events that not only provide tangible resources for our families, but also provide opportunities for fellowship.
camp agape
Camp Agape is a weekend mini camp filled with games, carnivals, adventures, and a time to hear about the love of our Heavenly Father. Camp Agape is run by students from Auburn University and held at First Baptist Church of Opelika. Times are not final yet, but it will run from around 5-9 on Friday and 8-3 on Saturday. Camp Agape is free of cost to you and your family. We invite children in foster care, adopted children, and biological children of foster parents to come and join us for this weekend of fun! All meals will be covered and your child will receive a Camp Agape T-shirt. We would love to have new families as well as families who have attended in the past to join us for the 3rd annual Camp Agape! Open to kids in grades Kindergarten- 9th grade!
Camp Agape is held over a weekend every Spring. Registration info is typically available through BigHouse in January each year.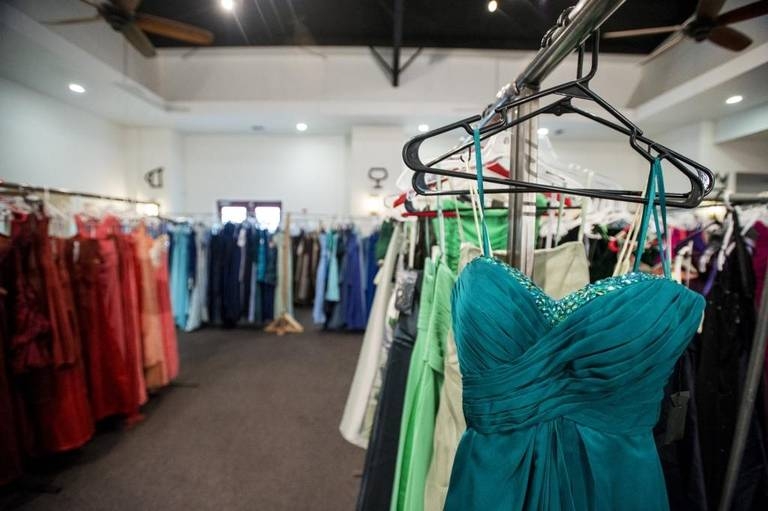 Glitz, Glam, and gowns
Glitz, Glam, and Gowns is a FREE Formal Dress Shopping event for teen girls in foster care in Alabama. All girls in grades 9th-12th are invited to join us for a red carpet event to help them get what they need for their special spring events! They do not have to be planning to attend a prom or dance to take part in Glitz, Glam, and Gowns!
Glitz, Glam and Gowns is held in early March each year.

Please call (334-363-2634) or email us (bighouse@ourbighouse.org) with any questions you may have.
Statewide swimsuit and towel drive
Each year we host a huge collection drive for new swimsuits and towels for children in foster care. Requests are made by social workers on behalf of children in their county and we fill the requests in March, April and May. Each towel is embroidered with the child's name to make it uniquely theirs. Donations can be made each Spring to BigHouse and participating partners.
If you would like to make a monetary donation to this drive, we estimate $25 will cover the cost for one child's swimsuit and embroidered towel.
Back to school bash
Each summer, we host a Back to School Bash for our BigHouse families. This event is a way for our kids and teens to jumpstart their school year with fun and games. Before the event, we match kids in foster care with a sponsor who will provide all the supplies they may need. We hope this event allows our kids and teens to feel confident and prepared for the coming year!
We typically begin collecting new supplies the second week of July.
Family Beach Retreat
Our annual family beach retreat allows families rest, relaxation and lots of fun. This weekend at the beach will be the first vacation and the first time to see the ocean for some of our kids. Opportunities for sponsoring a child on this trip are available. A gift of $100 covers the cost for a child in foster care to attend. This trip is subsidized for the rest of the family as well so attending is not a financial burden. The trip includes private cottages for each family, meals, entertainment and more.
Christmas is an exciting time for us because we are able to partner with the community in hosting Santa's Workshop. Santa's Workshop is a free shopping event for our families. Families come to the event together and parents choose gifts for their children in one area while their children get to shop for their parents and siblings in another area. Volunteers help kids pick out gifts and wrap them for their family members. All items are donated by our generous community.